Histoire, plaisir et aventure.
On ne s'ennuie pas à bord !
Viking Tenerife Ragnarok a commencé son histoire à Tenerife en 2018. Jusqu'à présent, nous sommes le seul bateau sur les îles Canaries avec un thème Viking, offrant de l'espace pour près de 100 personnes. Le bateau est également adapté à toutes en situation de handicap . 
Un voyage sur le Ragnarok est un parcours inoubliable dans le temps en compagnie des Vikings, enveloppé d'un climat intérieur unique où l'on peut voir les plus beaux paysages de l'île.
Nous proposons deux types de croisières: 2 heures et 3 heures.
Toutes deux se déroulent dans la partie sud de l'île (de Los Cristianos à La Caleta), où vous aurez l'occasion d'observer des baleines et des dauphins. La croisière de 3 heures comprend également un temps de baignade.
Le bar du navire est ouvert pendant toute la durée de la croisière et propose un menu varié, y compris pour les végétariens et les végétaliens. Tous les aliments et boissons sont en supplément. Pendant toute la durée de la croisière, l'équipage veillera à votre confort et à votre sécurité et, surtout, il vous fera passer un bon moment ! Les Vikings présentent un spectacle de maniement d'épée, vous aurez l'occasion d'essayer des costumes originaux de l'époque viking et de prendre une photo souvenir sur le trône d'Eric Barbe-Rouge lui-même.
Nos meilleures recommandations sont vos opinions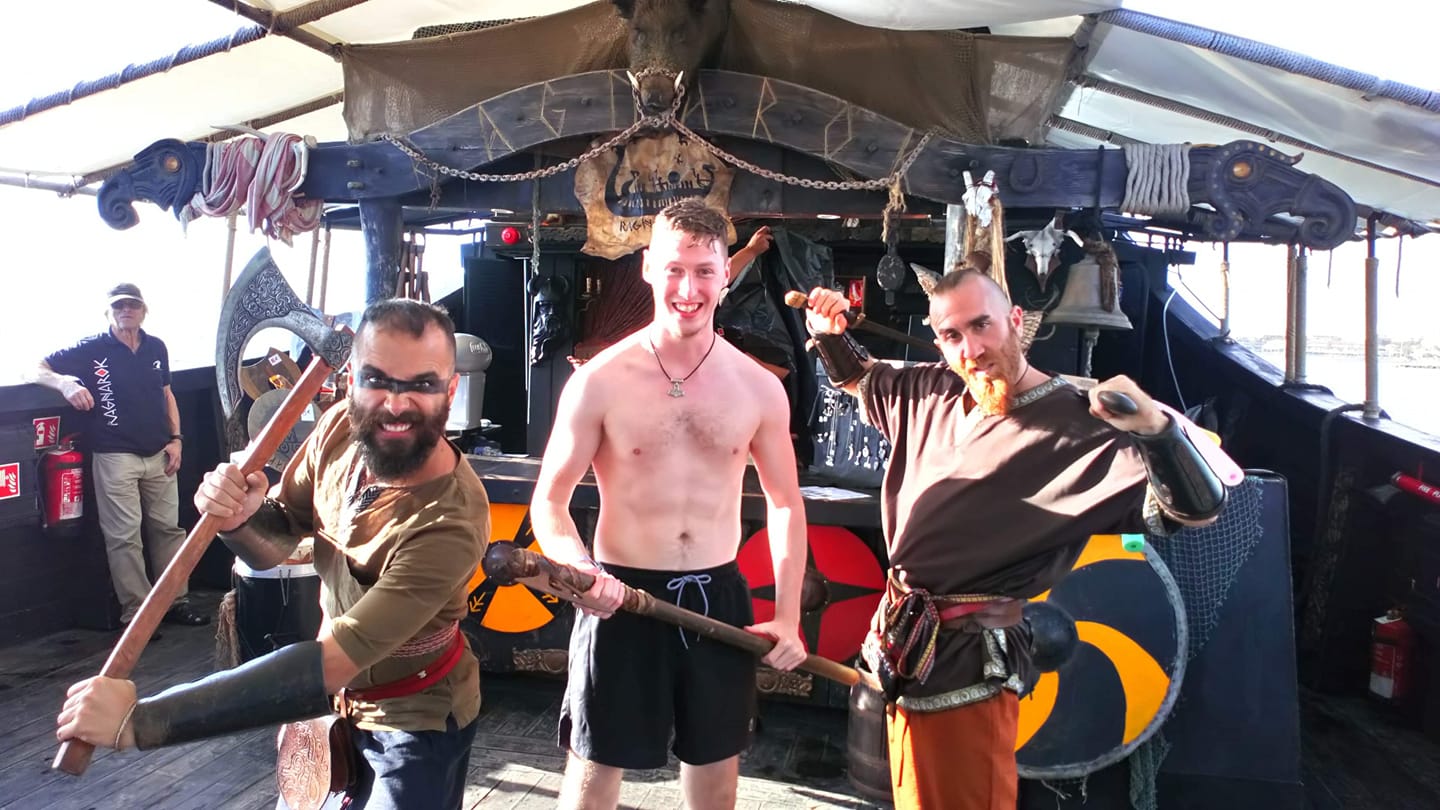 Kyle Price
This was hands down the best experience ever, everything from the crew to the food was perfect. The crew were so helpful to everyone and amazing with their characters and knowledge base. Childhood dream fulfilled! Would recommend 110%!
Rusu Laurentiu
really nice guys , funny and very friendly , would definitely recommend,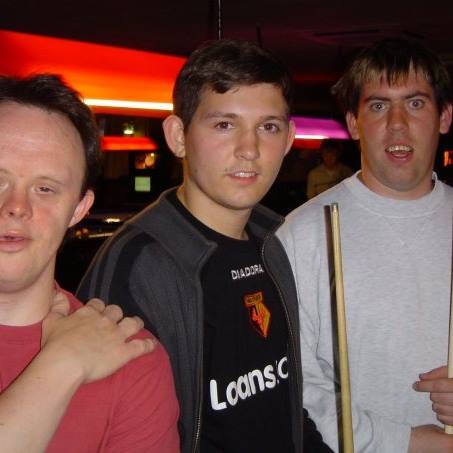 Adrian O'Brien
The Viking trip was excellent the staff was friendly an excellent entertainment explained everything very well made us feel is all at ease. Anyone that hasn't done the Viking trip well I recommend they should book it up an do it.