Das Abenteuer beginnt!
Das Unternehmen Viking Tenerife Ragnarok begann seine Geschichte auf Teneriffa im 2018. Bislang sind wir das einzige Passagierschiff in der Kanarische Inseln mit einem Wikinger-Thema, wo wir Platz bieten für fast 100 Personen. Das Schiff ist auch behindertengerecht ausgestattet.
Die Reise ist eine erstaunliche Zeitreise mit der Möglichkeit die schönsten Orte im Süden der Insel zu sehen. Wir starten vom Hafen von Los Cristianos in Richtung La Caleta, vorbei an Las Américas und Costa Adeje. Wir gehen in malerischen Buchten vor Anker, segeln nach Orte, an denen Sie Wale und Delfine sehen können.
Wir bieten zwei Arten von Kreuzfahrten an: 2-stündig oder 3-stündig.
An Bord gibt es keinen Platz für Langeweile – die einzigartige Atmosphäre mit liebevoll angefertigten Spielereien in Wikinger-Still und vor allem die imposante Wikinger-Crew sorgt mit einem speziellen Programm für ein unvergessliches Erlebnis.
Die Kreuzfahrt wird von der Viking-Crew begleitet, die sich um Ihren Komfort und Ihre Sicherheit kümmert, und vor allem – was am wichtigsten ist – für viel Spaß und Unterhaltung sorgt!
Die Wikinger zeigen Ihnen, den Umgang mit einem Schwerte, ausserdem werden Sie die Möglichkeit haben die originale Kostüme aus der Wikingerzeit anzuprobieren und sich ein Erinnerungsfoto auf dem Thron von Eric dem Roten zu machen.
Während der 3-stündigen Kreuzfahrt ist es auch möglich, im Meer zu schwimmen.
Die Schiffsbar bietet eine große Auswahl an Snacks, warmen Speisen und Getränken (alkoholische und nicht-alkoholische). Wir haben auch ein spezielles Menü für Vegetarier und Veganer. Alle angebotenen Speisen und Getränke sind kostenpflichtig.
Unsere besten Empfehlungen sind Ihre Meinungen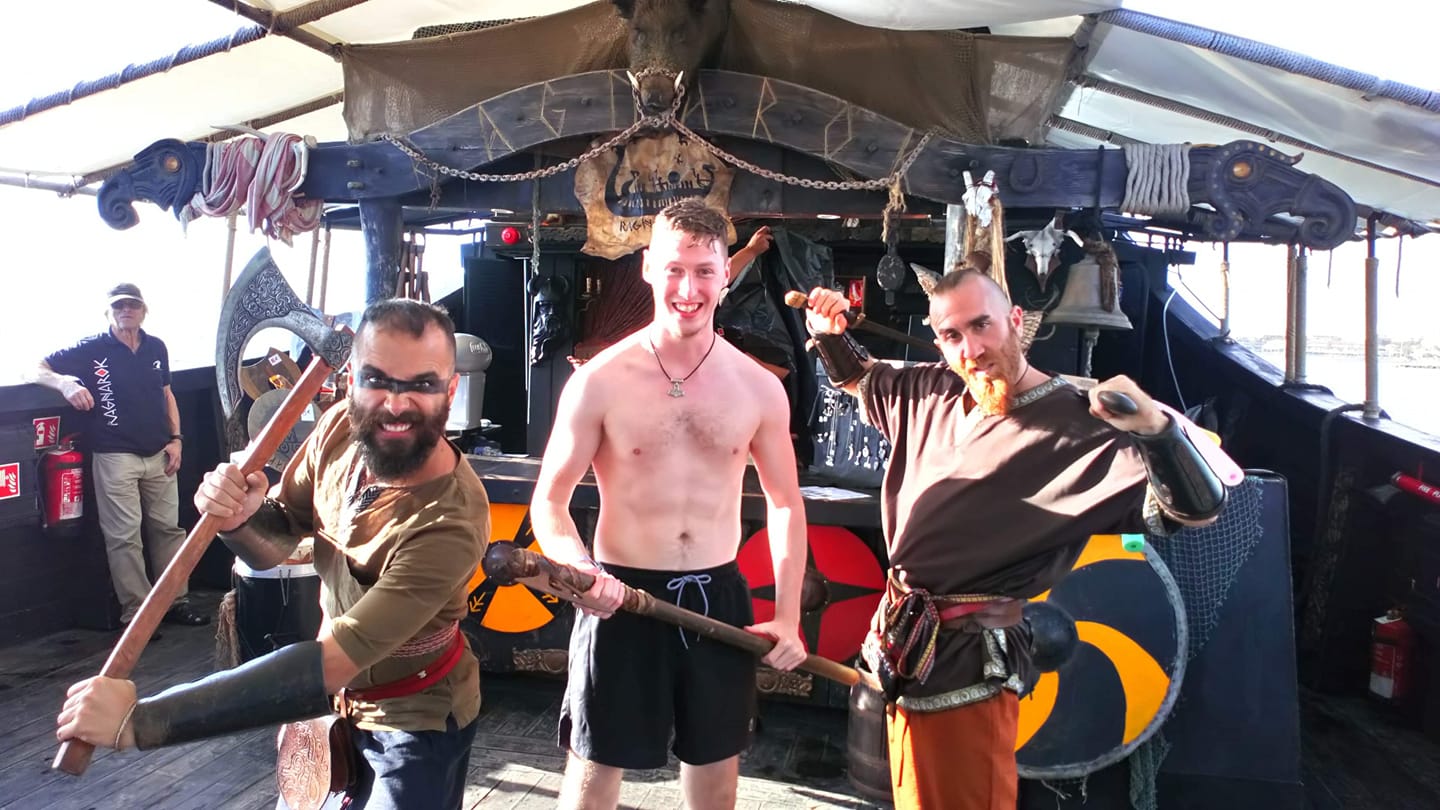 Kyle Price
This was hands down the best experience ever, everything from the crew to the food was perfect. The crew were so helpful to everyone and amazing with their characters and knowledge base. Childhood dream fulfilled! Would recommend 110%!
Rusu Laurentiu
really nice guys , funny and very friendly , would definitely recommend,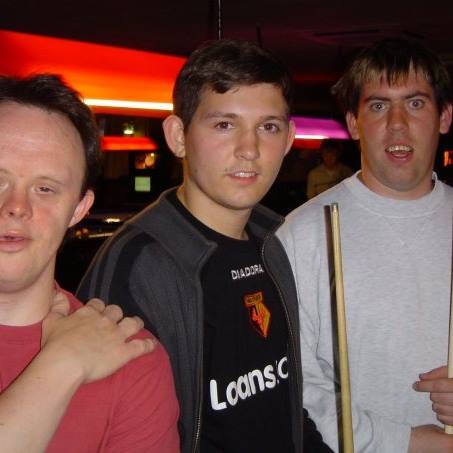 Adrian O'Brien
The Viking trip was excellent the staff was friendly an excellent entertainment explained everything very well made us feel is all at ease. Anyone that hasn't done the Viking trip well I recommend they should book it up an do it.